Welcome to Idaho's home for Concealed Weapons Training done right!
We offer personalized instruction in your home, in your group's facility, or in our Theater-based training room.
Our MISSION:
To educate and prepare you, the law-abiding citizen, with a greater understanding for personal safety and the legal use of firearms in the defense of human life.
Our course objectives include:
Provide proficient understanding of Idaho's firearms, concealed carry, and self-defense laws

Fulfill and exceed all Idaho training requirements for you to obtain an Idaho CCW Permit

Integrate CCW and the use of Verbal Judo into your current safety practices

Familiarize you with firearm selection & function, holster and carry options , & practice

Emphasize firearm SAFETY, SAFETY, and SAFETY!
There is NO substitute for PRACTICE!
We offer personal, PROFESSIONAL, discrete, one on one practical training and practice. Contact us here to learn more – no obligation, no risk. Ask any questions you may have.
Every discipline relies on three basic tenants of success:
A desire to learn – a desire that comes from inside
Access to knowledge – from another, from a book, or through self-discovery
Application of the art – practice, repetition, and mental conditioning
When these tenants are followed, a person develops what is often referred to as Muscle Memory. Your hands, your feet, your whole body goes into "auto pilot" and you don't even have to think about what is happening.
For example: Have you ever driven to work and found yourself already on the off-ramp and suddenly wondering how you got there? Have you been driving along that same stretch of road, intent on a different destination altogether and again, find yourself taking your exit for work.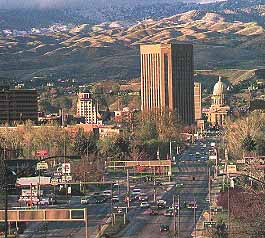 Now ask yourself: How did you get there? How did you even drive the car without realizing or thinking about the process? How did you get anywhere down the freeway without causing or being caught up in an accident?
That's "MUSCLE MEMORY" in action. Except you drive a car everyday. How often to you practice the craft of safe firearms handling? If a situation jeopardizing life or limb arises, we want the situation to put your "thinking" on hold, so that your training and practice can take over.